Makeup Organizer
LOOKING BEAUTIFUL WHILE STAYING ORGANIZED HAS NEVER BEEN SO EASY!?
Imagine a world where you can actually find all of your cosmetics… it's a crazy thought I know but we've done it! This is your dream cosmetic travel solution for looking good on the go!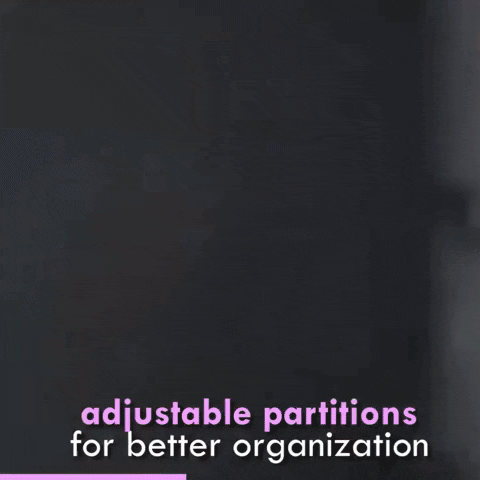 With the adjustable sections, you can maximize your suitcase space so that you never have to choose between bringing your cosmetics, or another pair of heels… bring both with room to spare!
This is an indispensable tool for any woman that loves to look good, even when on a business trip or on vacation… you'll have everything you need to look sexy, cute & on point! It's also SO easy to keep clean.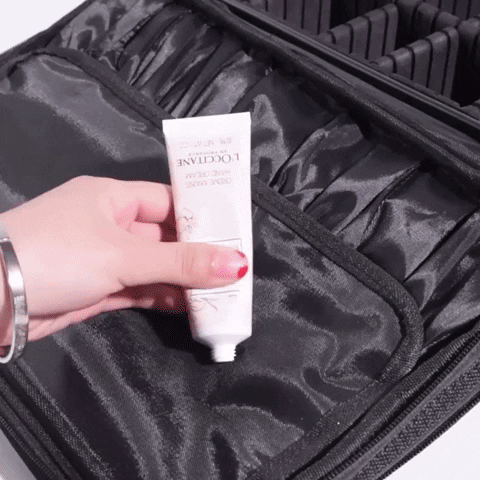 This space-saving cosmetics organizer makes a perfect gift for that traveler person in your life that tries to pack her entire bathroom.. make packing easier for them. They'll be so glad that you did!
So if you're looking for a way to free up space and get organized, or you're just looking for a perfect holiday gift idea, grab this bag and ensure you look good anywhere and everywhere you go!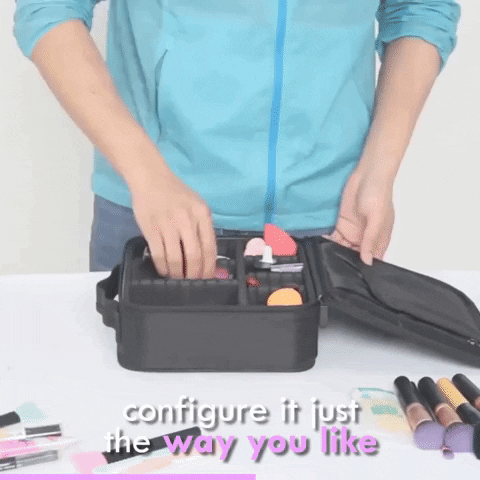 FEATURES
Make Your Cosmetics Easy To Find: No more digging through endless piles of unorganized cosmetics only to give up or buy a new one… you'll find exactly what you need every time!
Organizes & Saves Space: Say goodbye to messy drawers! Imagine a bathroom where everything has plenty of room, is organized and easy to find. It even has adjustable pockets! Count me in!
Makes The Perfect Gift: This travel cosmetics kit makes for an amazing gift during the holiday season! Be the talk of the town among your lady friends with your incredibly thoughtful gift!
Easy To Clean: This makeup travel kit is made with premium material that makes it easy to clean. No need to worry about spilling your makeup and ruining your bag ever again!