Mysterious Cat Eye Nail Patch can last for 1 month without falling
Reusable Mysterious Cat Eye Nail Patch full of mystery and fashion, saving money, effort, and time, which are a must for every beauty student.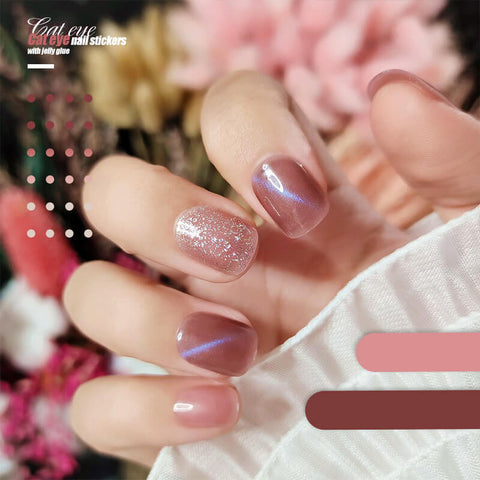 Main Features
UNIQUE DESIGN ✨✨Different from ordinary nail patches, our nail patches are based on the mysterious cat's eye, and each one has a different design. You can wear it to any occasion, always the most eye-catching.
THE PACKAGE INCLUDES ✨✨24 nail patches for hands and feet. Made of friendly and safe materials, it has a lighter taste than traditional nail polish and will not harm your beautiful nails.
REUSABLE JELLY GLUE ✨✨In order to extend the service life of the nail patch and save your cost, each package includes professional jelly glue (24PCS), and you can also purchase it. Simply remove the jelly glue remaining on the nails and you can use the nail patch again.
WIDE RANGE OF USE ✨✨Suitable for professional salons, nail courses, nail artists and personal/family use, etc. You can enjoy a good DIY time with your friends, which saves money and enhances relationships.
TIPS ✨✨Do not touch water within two hours. If you want to keep it for a long time, you can apply nail polish to cover it to make the sticker life longer.
Using Methods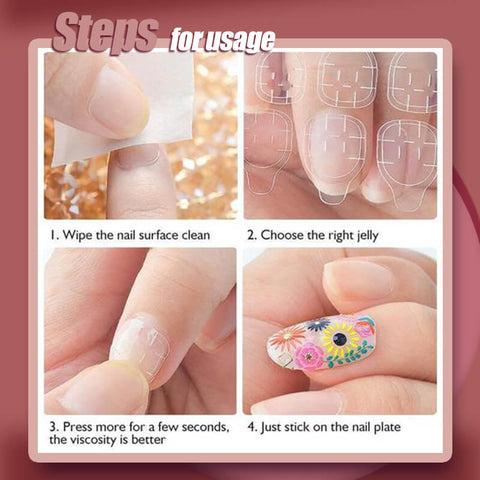 Specifications
Product Weight
Product Size
(L x W x H)

11 × 8 × 2cm / 4.3 × 3.1 × 0.8inches

Package Contents

Mysterious Cat Eye Nail Patch (24PCS) × 1

Material